Episodes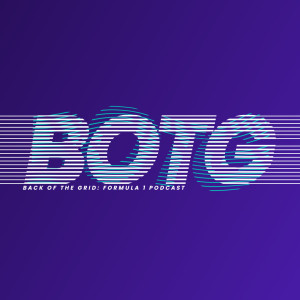 Tuesday Aug 08, 2023
Tuesday Aug 08, 2023
It's mid-season review time as we assess every driver's first half of 2023. Find out who has impressed us, who has been a disappointment and who are our biggest surprises of the season so far, then hit the link below to make your own tier list and send us your rankings! Plus, in the inbox we discuss exploiting loopholes, how to market F1 and which circuit we'd want to go to dinner with.
Make your own tier list here - https://tiermaker.com/list/formula-1/f1-2023-mid-season-ranking-16034434/3191619 

Join our Patreon for exclusive content and access to the Discord
Enter the prediction league on our site;
Join our fantasy league on Grid Rival today!
Follow us on Twitter or Facebook for the latest news;
Back of the Grid is a Formula 1 podcast hosted by 3 passionate F1 fans. Tom , Chris & Stu discuss the weekly goings on of the sport, review and preview races and offer their thoughts up on all the talking points. New episodes released each Tuesday during the season!
F1 | Formula 1 | F12023 | 2023 | Mercedes | Lewis Hamilton | Valtteri Bottas | McLaren | Sebastian Vettel | Charles Leclerc | Ferrari | Alfa Romeo | Red Bull | Max Verstappen | Honda | Renault | Daniel Ricciardo | Motorsport | Alexander Albon | Carlos Sainz | Lando Norris | Williams | George Russell | Alpha Tauri | Pierre Gasly | Yuki Tsunoda | Sergio Perez | Aston Martin | Alpine | Fernando Alonso | Haas | Kevin Magnussen | Nico Hulkenberg | Oscar Piastri | Logan Sargeant | Daniel Ricciardo | Belgium | Spa | Spa-Francorchamps | Belgian GP